HELLO! WELCOME TO THE WHOLESALE PORTAL
Receive 50% off retail prices

$350 minimum for opening orders, then $250 min for reorders

Enjoy simple online ordering

Item sold out? Just add a note in your cart of the quantity you would like to order and we'll make a special batch for you. Please allow additional time for production and shipping.

Backbar sizing and testers available :) use the online order form to access
By placing an order you have agreed to the wholesale policies
wholesale policies + FAQ's
As a small batch company lead times vary from 1 - 3 weeks on average for retail items. We will do our best to turn products around as quickly as possible and we'll let you know if our estimated completion date changes.

For back bar items - please allow 2 - 4 weeks
Please note back bar is not available for resell
Opening & Re-Order Minimums

Opening order: we ask a minimum of $350 for all opening orders
Re-orders: a $250 minimum. No quantity minimum

Please use the
Online Order Form
Use the filtering system on the top of the form titled "Select Product Category" to navigate between skin care, body care, backbar and testers.
If you find any issues with our online ordering system feel free to email us your order.
Once you've added the $350 minimum order to your cart ($250 for re-orders) use the checkout button to complete your purchase.
Payments are due at checkout. Orders can be paid online using a credit card or PayPal.

If an item is out of stock, or sold out please make a request of the quantity you would like during checkout (a separate invoice will be generated with estimated shipping details, payment is due before shipment).

Allow 1 - 3 weeks on average for retail items. For backbar size items, please allow 2 - 4 weeks.

We accept PayPal credit, 6 months no interest. Simply, checkout using Paypal and select Paypal credit as your payment method. We are not affiliated with PayPal, this is just a payment option available on our website. Sign up and apply
The following shipping rates for United States based customer will be applied:

$15 shipping rate for orders up to $350,
$25 shipping rate for orders between $351 - $999.99,
Free shipping for orders more than $1000
Live Botanical will cover shipping for orders for our local wholesale partners in the Portland, Oregon area.
Please note - orders that ship in multiple boxes may accrue additional shipping charges.

Testers are available to order on our online order form as a type of honor system.
Testers will be offered at cost (85% off retail) for full-sized products, with a limit of 1 per product, per order.
Testers are provided at this lower rate to support you and your staff to become familiar with the products in addition to helping customers experience the Live Botanical line.
Please be mindful as you purchase testers. As a guideline, 1 tester is available for purchase per 10-15 quantity of the product sold.
We may contact you if we see more testers are being purchased than full-sized to learn more about their use.
The average tester should not be solely used for services. You will need to augment by purchasing back-bar sizes or full-size products.
Testers generally last around 6 months based on quantities ordered.

We will accept returns within 30 days of receipt for any unopened product in new condition, less shipping.

Please inspect all shipments immediately upon arrival. Please contact hello@livebotanical.com within 5 days of receipt of damaged or defective shipments. Returned merchandise will be replaced with new merchandise. Returned merchandise will not be accepted if it is held for more than 15 days after receipt.

Pricing Policy for Resellers

We ask our domestic retailers to not offer our products above or below the MSRP rates as indicated on our website. With the exception of offering sales to your customers lasting a reasonable amount of time for general promotions and/or to best coordinate with our 'shelf life policy' (read below).

Products are made when an order is placed with fresh ingredients. Products should last 10 months from the purchase date. Most re-orders range from 2-4 months which ensure the customer has at least 6-8 months from when they purchase via a retail partner. We recommend not leaving products on the self for longer than 4 months to give the customers ample amount of time to use the products. A 'best-by' date will be labeled on each product.
Please be aware if we believe you are selling expired Live Botanical products we will ask them to be removed from your store. Refunds do not apply.
Products not available for wholesale
Mask Kits
Organic Washcloths
Gift Cards
Travel Linen Canvas Bag

Select Seasonal Goods
Have Additional Questions?

Email us at hello@livebotanical.com

Or see below to schedule a chat

CAROLYN - FOUNDER AND MAKER
MICHELLE - CREATIVE DIRECTOR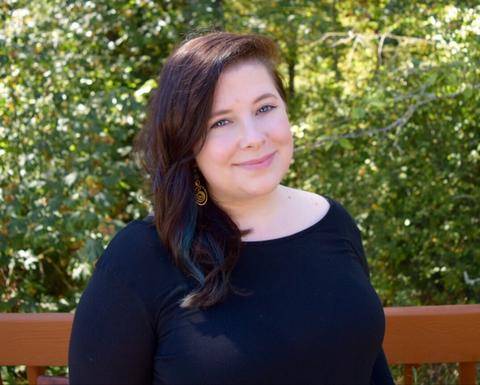 If you need help navigating through our products, Carolyn, owner, maker and herbalist at Live Botanical, is happy to answer any questions.


Live Beautiful
Formulas are rooted in creating balance and harmony

Live Fresh
Fresh, House Infused Whole Botanical Extracts

Live Responsible
Focus on local, regional and abundant ingredients

Live Simple
Products are handcrafted in small batches